Recognizing Central Carolina EMS and 24-Year Partnership with Lee County
An Op-Ed from Central Carolina Hospital CEO, Spencer Thomas
July 1st will mark 24 years that Central Carolina Hospital has run the EMS program for the county. I am proud of the long-standing partnership Central Carolina Hospital has with Lee County and the ways that this partnership has positively impacted our community.
I am also grateful for our dedicated team of emergency responders that provide skilled, reliable care to community members when they need it most. Central Carolina EMS has achieved many remarkable performance measures related to patient outcomes over the last 24 years, including a current Utstein survival percentage of 40%. Utstein survival percentages reflect survival rate for sudden cardiac arrest outside of a hospital. North Carolina's average Utstein survival percentage is only 29.4% and the national average is even less at 29.2%.
In 1997, when the hospital assumed management of EMS, the average call volume was 4,500 calls per year. Now, our team responds to nearly 10,000 calls per year for our county and continues to maintain exemplary call times in line with and below national averages. In the last three years alone, calls to Central Carolina EMS for overdose have doubled.
Central Carolina EMS is also a designated teaching institute, meaning recertification and continuing education training is provided for emergency personnel on-site.
Under Duke Lifepoint leadership, Central Carolina Hospital has invested half-a-million dollars in Central Carolina EMS since 2016 for new cardiac monitors, ambulances, and a wheelchair van. We have also implemented a $3,000 sign-on bonus for emergency personnel and remain one of the few agencies in the state to offer this benefit.
Our investment in EMS is one of the ways we show our commitment to our mission of Making Communities Healthier. Our EMS team shows commitment to this mission each day with their steadfast dedication to our community and to providing fast, safe, and reliable care to Lee County residents in their greatest time of need.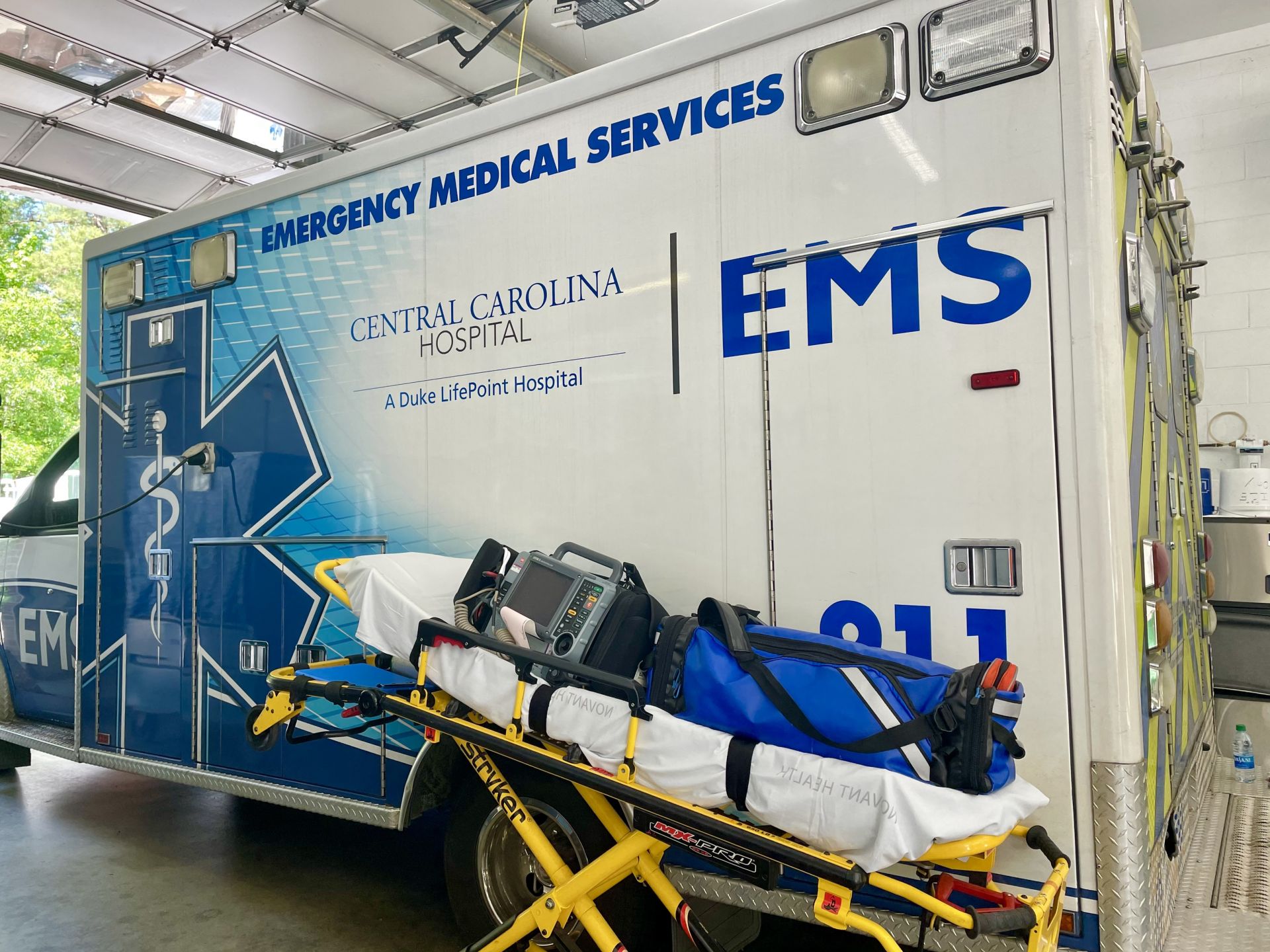 Read All Posts