Spencer Thomas, CEO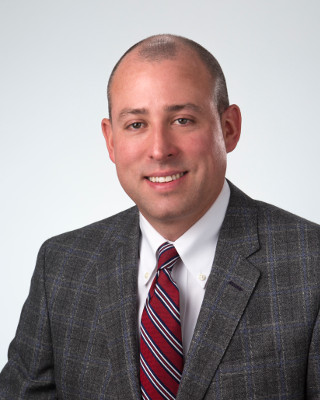 Spencer Thomas brings more than 16 years of healthcare management experience to Central Carolina Hospital. Thomas come to us from another LifePoint Health, Inc. hospital as the Chief Operating Officer at Danville Regional Medical Center in Danville, VA. He had oversight of the hospital's daily operations, providing administrative oversight of the ancillary and support departments as well as Surgical Services and Anesthesia.
Prior to joining LifePoint Health, Thomas served in several hospital leadership positions, including CEO of Tennova Newport Medical Center, of Community Health Systems, Inc. in Newport, TN. At East Georgia Regional Medical Center in Statesboro, GA Thomas served as COO. Before that, he also served as COO at Highlands Regional Medical Center in Sebring, FL. Thomas was the Assistant Administrator at Lee Regional Medical Center in Pennington Gap, VA.
Thomas holds a Bachelor of Science from Hampden-Sydney College, Hampden-Sydney, VA. He also earned a Master of Health Administration from Virginia Commonwealth University in Richmond, VA.
Beth Skarbinski, CNO
Beth has a wide range of experience and accomplishments that she brings to her role as CNO. Her focus includes oversight and management, educational opportunities for staff, initiatives to improve patient care, and innovative solutions to bridging gaps and driving improvement.
Beth's previous positions include Director of Clinical Risk Management at Duke University Hospital, Director of Quality/Regulatory and Risk Management at Halifax Regional Medical Center, and Executive Director of Quality/Risk Management at Central Carolina Hospital.
She earned her Bachelor of Science in Nursing from Salve Regina College in Rhode Island, Alternative Dispute Mediation Certification from Quinnipiac University School of Law in Connecticut, and Master of Science in Health Care Ethics from Creighton University in Nebraska.
Jessi Ayers, CFO
Jessi Ayers brings over a decade of financial healthcare experience to Central Carolina Hospital. Most recently, Ayers was the Chief Financial Officer at Person Memorial Hospital, a Duke LifePoint Hospital located in Roxboro, NC. Her previous positions include Controller at Atlanta Medical Center in Atlanta, GA, and Memorial Hospital of Martinsville, a LifePoint hospital in Martinsville, VA.
Ayers holds a Master in Business Administration and Leadership from Liberty University in Lynchburg, VA and a Bachelor of Science in Business Management from Point Park University in Pittsburgh, PA. She has been certified as a Revenue Cycle Executive by the Association of Healthcare Administrative Management. Her professional affiliations include American College of Healthcare Executives and Healthcare Financial Management Association.