Central Carolina Hospital Welcomes Dr. Richard Slusher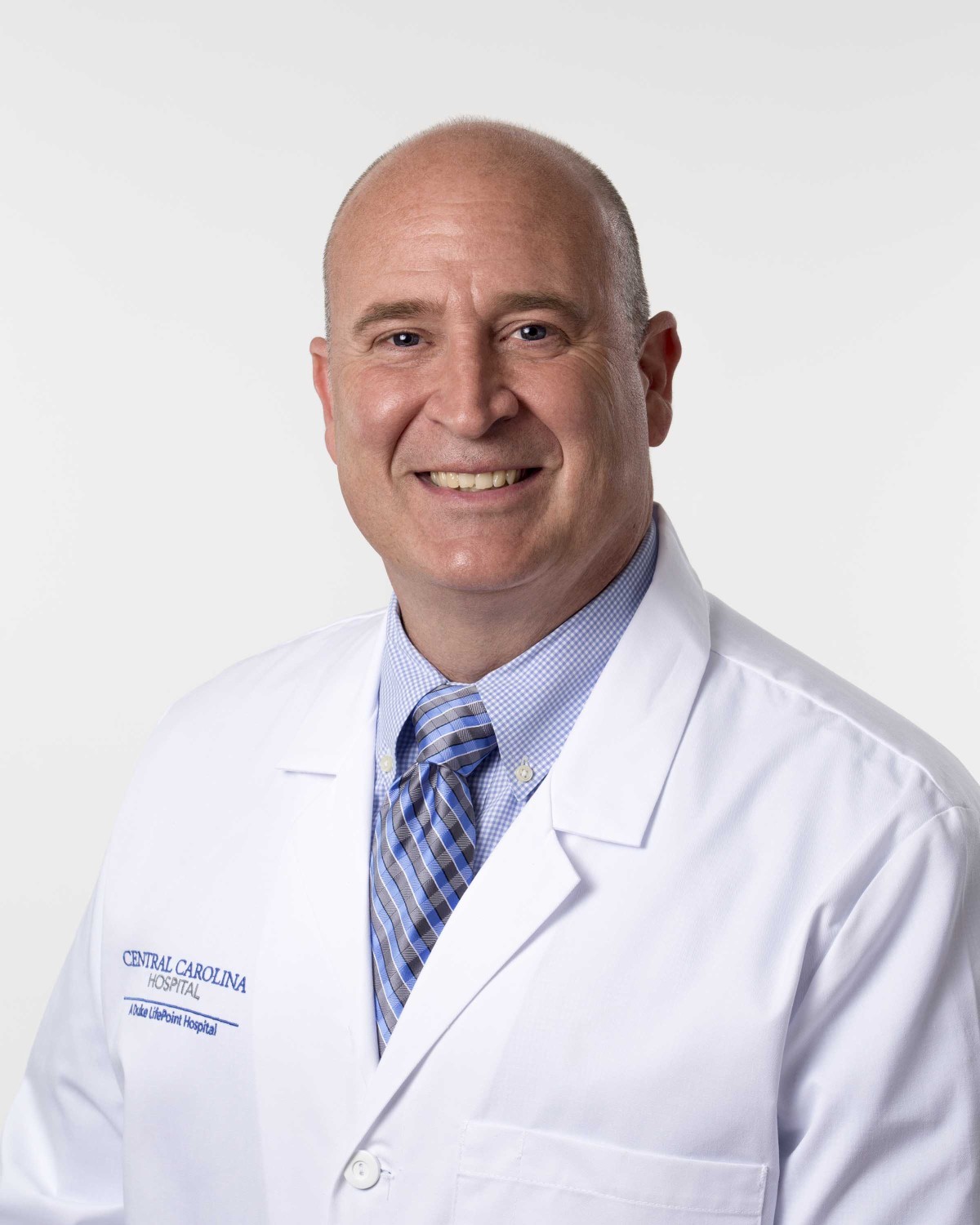 Central Carolina Hospital Welcomes Dr. Richard Slusher
Board-certified surgeon now providing orthopedics and sports medicine care in Sanford
Central Carolina Hospital today announced that Richard M. Slusher, DO has joined its staff and will be offering orthopedic and sports medicine services to patients in Sanford and the surrounding region. In addition to seeing patients at the hospital, Dr. Slusher will also see new and established patients at Central Carolina Sports and Orthopedic Medicine, which is part of Central Carolina Physician Practices, the affiliated medical group of the hospital.
"We are thrilled to welcome Dr. Slusher to our growing team of specialists at Central Carolina Hospital," said Chris Fensterle, CEO at CCH. "As a seasoned board-certified orthopedic surgeon with more than 15 years of experience and expertise, Dr. Slusher will help our hospital meet the growing need for orthopedics care in our community."
Dr. Slusher attended medical school at the University of Health Sciences College of Osteopathic Medicine (Kansas City, MO). He completed his residency in orthopedic surgery at Chicago College of Osteopathic Medicine at Midwestern University (Downers Grove, IL) and a fellowship in sports medicine at University of Cincinnati (Cincinnati, OH). Prior to joining Central Carolina Hospital, Dr. Slusher worked at various hospitals through Weatherby Healthcare and was a staff orthopedic surgeon with the United States Army stationed at Fort Bragg.
Dr. Slusher specializes in general orthopedics, sports medicine, total joint replacement surgery, hip, knee and shoulder pain, and arthritis. He is welcoming new patients at Central Carolina Sports and Orthopedic Medicine. Appointments and referrals may be made online or by calling 919.708.5031.
About Central Carolina Hospital
Central Carolina Hospital, a Duke LifePoint Hospital, is a 137-bed acute care hospital that serves the health care needs of Lee County and surrounding communities.  With over 120 physicians, the hospital offers a wide range of specialties including cardiology, orthopedics, general surgery, obstetrics, gynecology, otolaryngology, emergency medicine, emergency medical services, gastroenterology, pediatrics, hospitalist services, internal medicine, nephrology, neurology, hematology, urology, podiatry, pulmonary medicine, and wound care and hyperbaric medicine. Hospital services include emergency room, physical and occupational therapy, ophthalmology, cardiac rehabilitation, diagnostic imaging and radiology, inpatient and outpatient surgery, dialysis, maternity services, nutritional counseling by clinical dietitians, and diagnostic cardiac catheterization.
Read All Posts