Paul Heimbecker, MD, Joins Central Carolina Physician Practices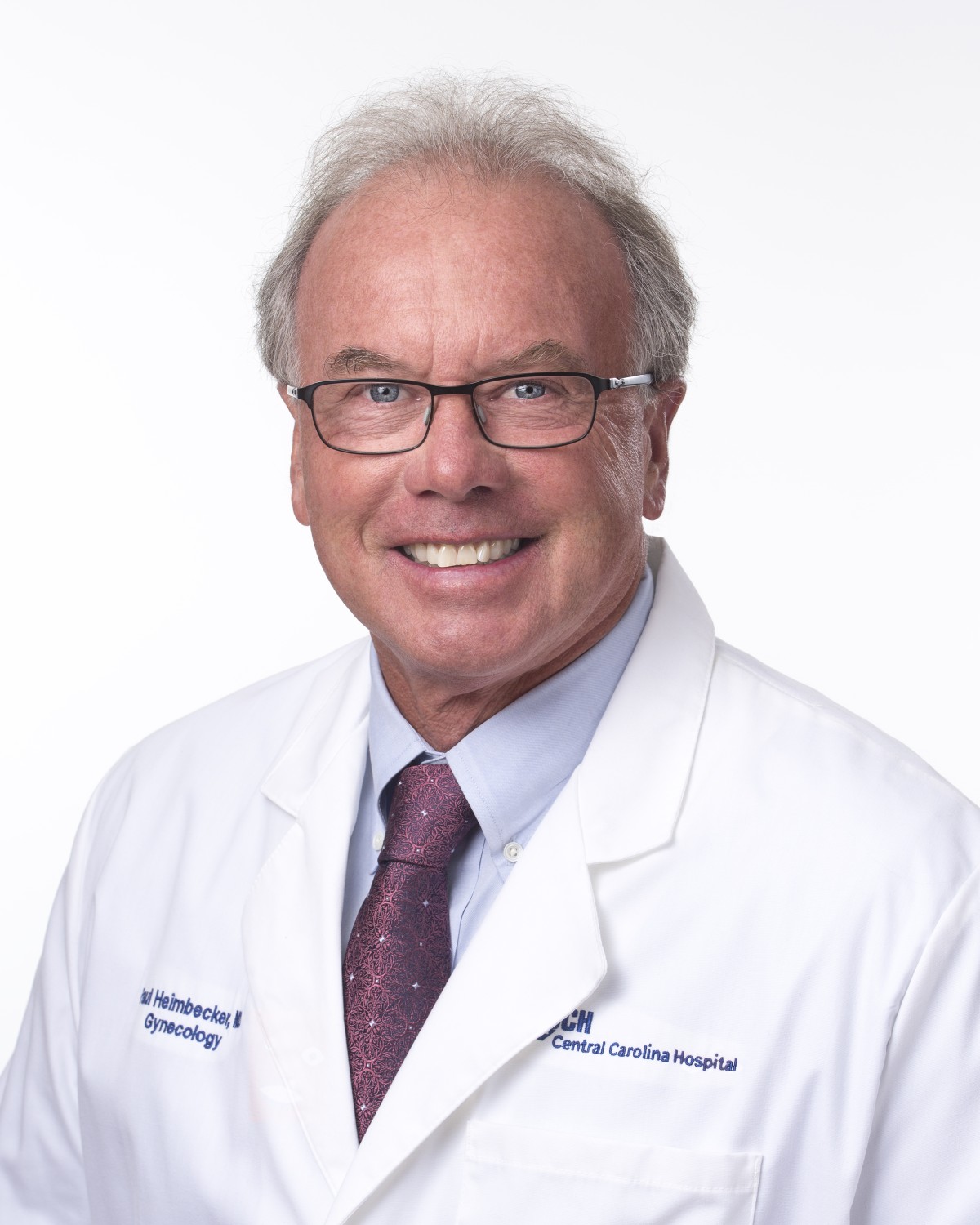 Paul Heimbecker, MD, FACOG, long-time Obstetrician/Gynecologist in Sanford, has joined Central Carolina Physician Practices and renamed his practice Central Carolina Gynecology and Aesthetics.
"Dr. Heimbecker has been practicing in Sanford for more than 25 years and is well known in the community for his commitment to providing quality care for his patients," said Chris Fensterle, CEO of Central Carolina Hospital. "We are pleased to welcome him to the growing family of 10 Central Carolina physician practices in 12 different locations across Lee County."
Dr. Heimbecker's practice will remain located at 127 N. Steele Street in downtown Sanford. He is joined by Crystal Richardson, FNP-C, who has served as a nurse practitioner with Dr. Heimbecker's practice since July 2019.
"I am happy to be officially joining the Central Carolina family," said Dr. Heimbecker, "while continuing to provide care to my patients in Sanford and surrounding communities."
Dr. Heimbecker received his BA in Chemistry from Florida Atlantic University and his medical degree from St. Louis University Medical School in 1990. He completed his residency in Obstetrics & Gynecology at St. John's Mercy Medical in St. Louis, MO, in 1994. He is board certified in obstetrics and gynecology by the American Board of Obstetrics and Gynecology.
With more than 30 years of experience in health care, Dr. Heimbecker specializes in general gynecology, obstetrics and preventive health. He provides women's health services for patients of all ages, including preventive care, laser treatments, birth control, abnormal bleeding, pelvic prolapse, urinary incontinence, and infertility. He is an expert in minimally invasive surgery, including hysterectomies (vaginal and laparoscopic), bladder tacks and ablations.
Services provided at the practice include:
General gynecology, obstetrics and preventive health
Minimally invasive surgery and advanced laparoscopic surgery
Urinary incontinence
Overactive bladder
Menopause
Infertility
Sterilization
The practice also provides laser and aesthetic treatments, including:
Laser hair removal
MonaLisa Touch
Laser facial aesthetics
Botox and bioidentical hormone replacement pellets for men and women
Central Carolina Gynecology and Aesthetics is accepting new patients. To schedule an appointment, please call 919.776.7640 or visit www.centralcarolinaphysicians.com
Read All Posts