Hakeem Yusuf, MD, Joins Central Carolina Women's Health Center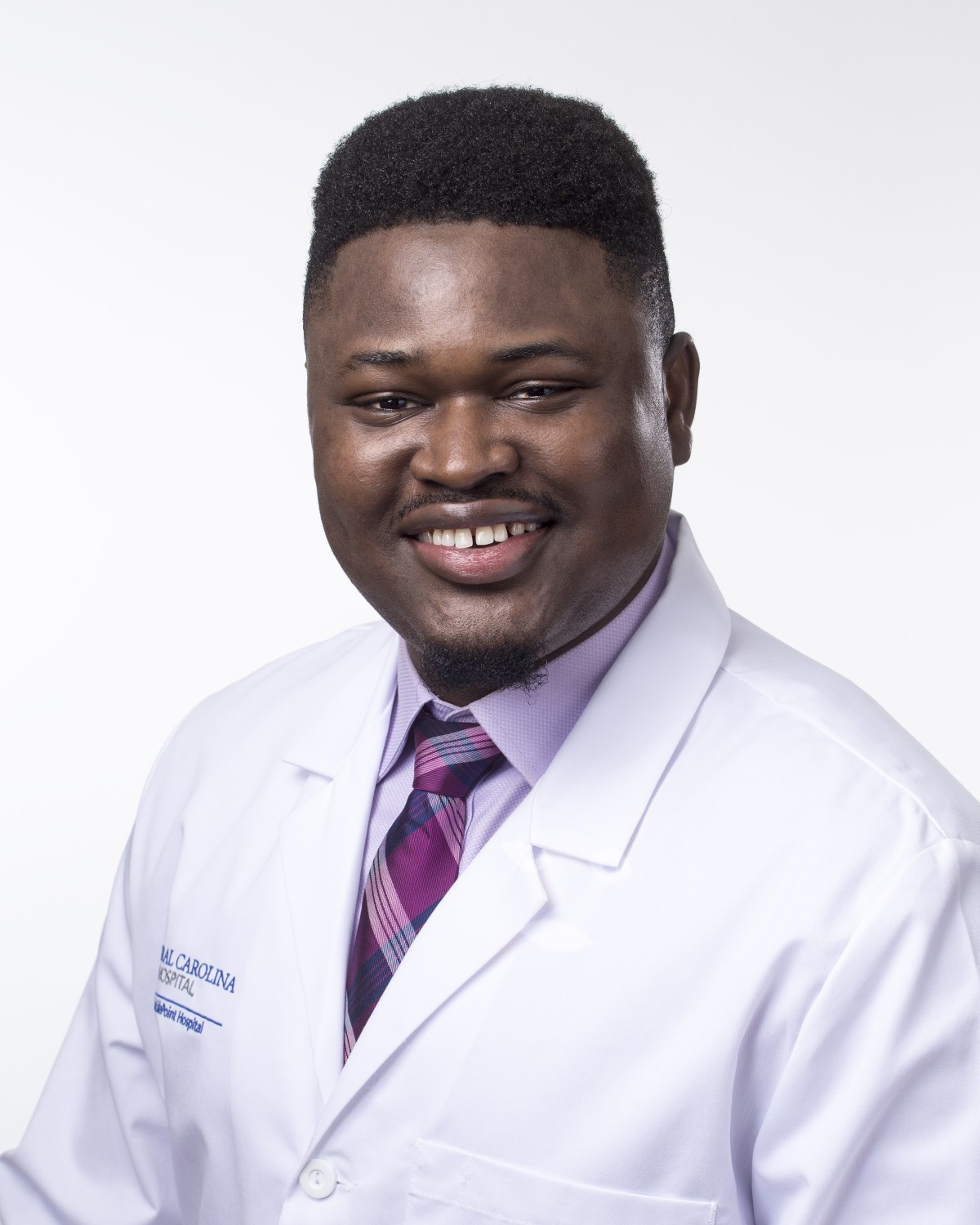 Hakeem O. Yusuf, MD, has joined Central Carolina Women's Health Center effective Friday, Sept. 1.
"Dr. Yusuf is a welcome addition to Central Carolina Hospital's medical staff and to our Women's Health Center," said Chris Fensterle, CEO of Central Carolina Hospital. "We deliver approximately 300 babies a year at Central Carolina, and we welcome his expertise in caring for expectant mothers in Sanford and Lee County."
Central Carolina Hospital provides a five-bed Labor and Delivery Unit with an adjacent Level 2 Neonatal Intensive Care Unit. The hospital also offers a wide range of women's health services, from mammography and ultrasound to diagnosing and treating gynecological and pelvic health concerns.
Dr. Yusuf joins Central Carolina Hospital from SUNY (State University of New York) Downstate Health Science Center in Brooklyn, NY, where he had served as a resident physician since 2019. While there he also served as Social Chair of the OB/GYN residency program.
Dr. Yusuf received his medical degree from St. George's University School of Medicine in St. George, Grenada, in 2019. He received his master of science degree in molecular medicine from the University College London in London, England.
His interests include obstetrical care, high-risk pregnancy, general gynecological care, contraceptive counseling, postpartum care, menopause management and hormone replacement therapy.
Dr. Yusuf is welcoming new patients at Central Carolina Women's Health Center, located at 1140 Carthage St. in Sanford. To schedule an appointment, please call 919.775.2304.
To learn more, visit www.centralcarolinaphysicians.com.
Read All Posts