Dear Sanford, We Need Your Help!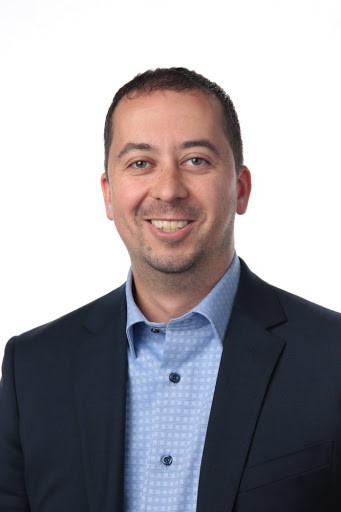 Dear Sanford and Lee County residents:
Over the past week, I have watched in disbelief as local cases of COVID-19 have climbed in our hospital and across our community once again. Our current COVID-19 situation is worse today than it was in January, and like many hospitals across the region, we are operating at the edge of our capacity. As you can imagine, this fourth wave is taking an extreme toll on our physicians, nurses and other frontline staff, especially since much of what we are facing today is preventable. We need your help, and we are asking you to get the COVID-19 vaccine.
Currently, we are treating approximately 20 patients who are positive for COVID-19 at our hospital, and as you can see on our website, the vast majority of these patients are unvaccinated.

Our community's vaccination rate is behind the rest of the state and is putting an extreme burden on our local healthcare system. Our facility is primarily caring for very sick COVID-19 patients, and in addition to managing the rapid increase of COVID-19 patients, we continue to care for the ongoing, non-COVID-19 healthcare needs of our community. I am concerned for my team and community because the current environment is unsustainable.
If you have already been vaccinated, thank you for doing your part. Not only is the COVID-19 vaccine safe and effective at reducing the likelihood of contracting the virus, being hospitalized or dying, it has now received full approval from the Food & Drug Administration (FDA). With the FDA approval of the Pfizer vaccine for individuals 16 years of age and older, we expect the approval of other vaccines will soon follow.
If you are still on the fence about getting vaccinated, I encourage you to discuss your hesitation with your physician or another member of the medical community. Most physicians like myself are vaccinated because we know the COVID-19 vaccines are safe and effective. Each vaccine administered is a bed saved for someone having a heart attack, stroke or other medical emergency. We have seen firsthand how vaccines protect against this virus which is why we encourage you to be a part of the solution.
Additionally, we strongly encourage our community to take other precautions that we know are effective in slowing the spread of the virus, including wearing a mask, practicing social distancing and continuing proper hand hygiene. When ALL of these measures are consistently practiced, they will help lower the transmission rate and reduce the number of COVID-19 cases in our community.
Even in the midst of this public health emergency, we strongly urge our community not to delay essential and emergency care. If you are experiencing an emergency, call 9-1-1 or head to the nearest ER. You may experience longer wait times, but you will be seen. If your condition is less severe and not life-threatening, please consider seeking care and treatment at an urgent care clinic or your primary care provider's office so ER staff can focus on the most critical needs.
Also, we remind you that our ER is not a public testing site for COVID-19. If you have been exposed to the virus, please consider alternative sites for COVID-19 testing like a local pharmacy, urgent care or primary care clinic to help us reserve hospital resources for our sickest patients.
On behalf of our team of healthcare heroes at Central Carolina Hospital, I urge you to take action now and get vaccinated against COVID-19. We need you, just like you need us. Please visit MySpot.NC.gov to find a vaccine near you, and don't let yourself or someone you love become the next victim of COVID-19.
Sincerely,
Yousif Alkadhi, MD
Medical Director, Emergency Services
Central Carolina Hospital
Read All Posts