Rudy Harris Receives Florence B. "Flossie" Harris Scholarship Award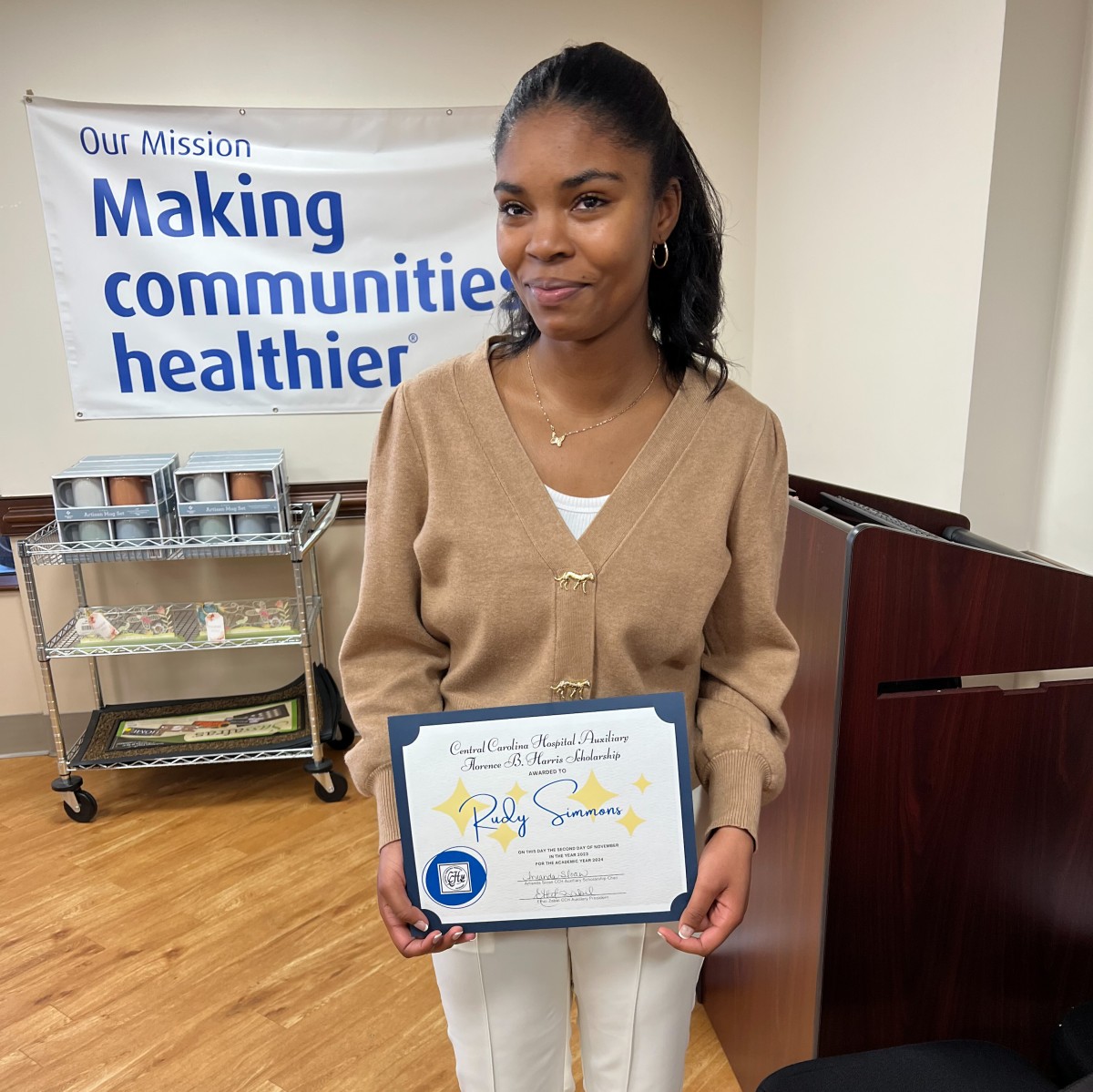 Rudy Simmons, Patient Access Representative in the Emergency Department at Central Carolina Hospital, has received the 2023 Florence B. "Flossie" Harris Scholarship Award.
Rudy has been a part of the CCH family since February 2022, and her deep commitment to our community is truly remarkable. From the moment she joined the hospital, she has been exploring ways to contribute to the community she holds dear.
A native of Sanford, she deliberately chose to launch her career at CCH.
"Remarkably, she has never missed a single shift, demonstrating her unwavering dedication," said Sam Headen, Patient Access Manager. "Rudy is a key asset to both the clinical and non-clinical aspects of our hospital, making her an invaluable team member."
Currently, Rudy is pursuing her Bachelor of Science in Nursing at Campbell University. The scholarship will provide $900 to help offset her education costs, thanks to the Central Carolina Hospital Auxiliary. After she graduates, Rudy hopes to work in the Emergency Department as a Registered Nurse, and eventually become a Physician Assistant.
"I've always wanted to pursue a career in nursing," she said, "because it allows me the opportunity to make an impact in someone's life in a positive way.
"I have always had the desire to help people, and hopefully, when I become a nurse, I can continue to show the patients empathy and care while caring for them."
Read All Posts